Staring in July 2020 "Hey Dude, Nice Shoes" will offer virtual professional development training sessions. In August 2020 "Hey Dude, Nice Shoes" will graduate to the virtual stage to reach students through a series of recorded video segments and zoom conferencing.
"Hey Dude, Nice Shoes" is an anti-bullying/pro-kindness workshop for educators, students and their parents. All presentations are tailored to your school, your district and age demographic. Presentations are offered to students ages 5-18. The standard campus package consists of up to three student presentations and one parent presentation that evening. Each package is customized to your campus's needs.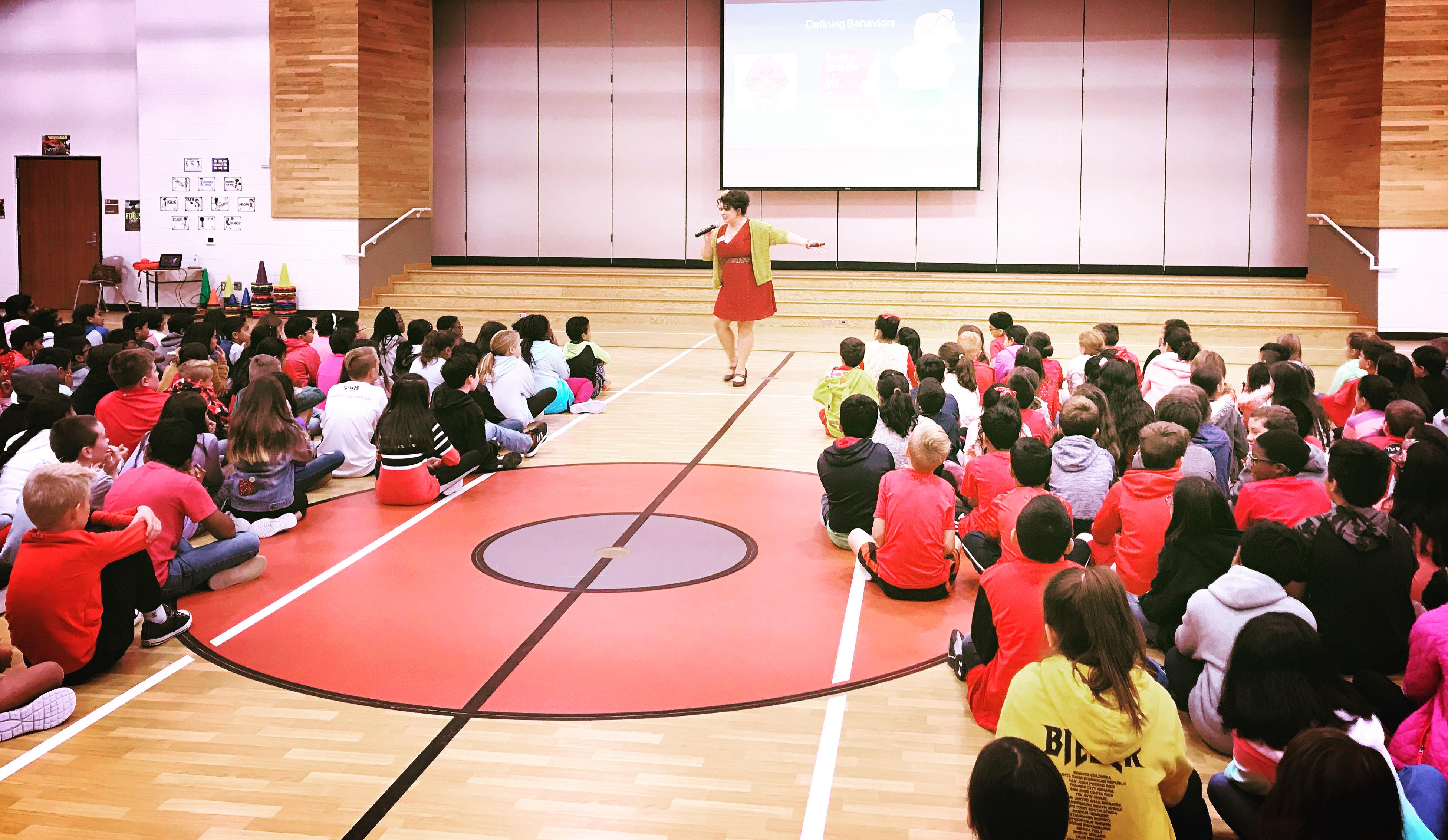 "Hey Dude, Nice Shoes" helps to define behaviors. Not all undesirable behavior can fit under the umbrella of the word bullying.
There are many different definitions of the word presented through movies, tv shows, news outlets, books, comics and social media. Navigating what the word means pertaining to school can be confusing for children and adults. HDNS helps to break down what the word means when used in a school environment. Not every negative behavior qualifies as bullying, but all negative behavior needs attention. The workshop helps educators, students and parents come together to communicate more effectivlely about the social situations in the classroom.
Information about face to face bullying, cyber bullying and reporting verses tattling is delivered in an age appropriate workshop tailored for your student demographic.
"Hey Dude, Nice Shoes" changes every year to include new lessons, stories and current legislation passed pertaining to student behavior and liability.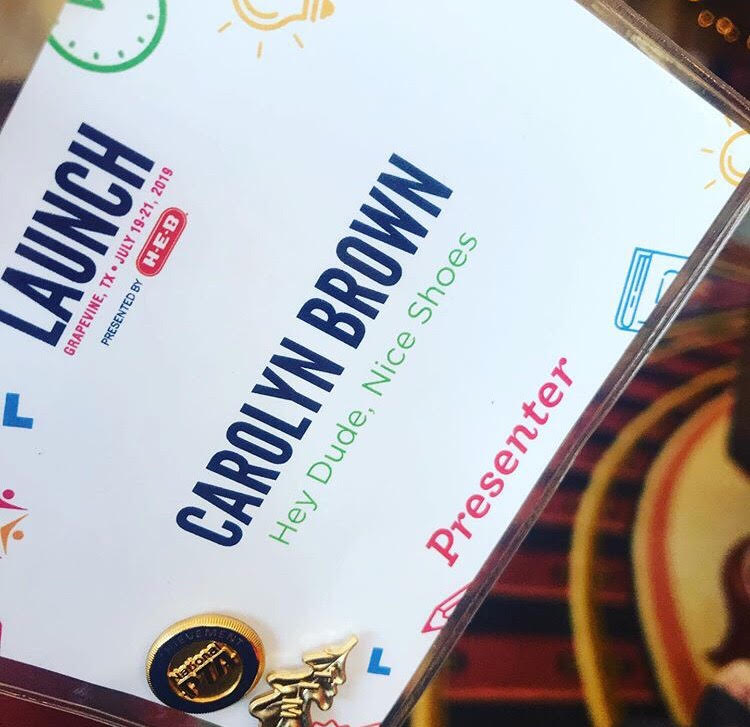 "Hey Dude, Nice Shoes" ​Educators' Edition ​is also available for professional development training. This professional development workshop is presented in districts throughout the state. "Hey Dude, Nice Shoes" is also presented regularly at Texas State PTA LAUNCH convention and the TASSP summer conference.
Youth led ​Kindness initiative​ workshops are also available for student groups. After the HDNS presentation this workshop is usually presented in small groups such as leadership or student council. I lead the students through a brainstorming session of what THEY can do to make the world a softer place. I guide them through the process of asking administration, requesting permission or funds and implementing their initiative. This workshop helps students who have already received the HDNS workshop take ownership and pride in their community and make it a more kind place to be.
Please contact carolyn@carolynelaine.com for information about bringing "Hey Dude, Nice Shoes" to your campus.